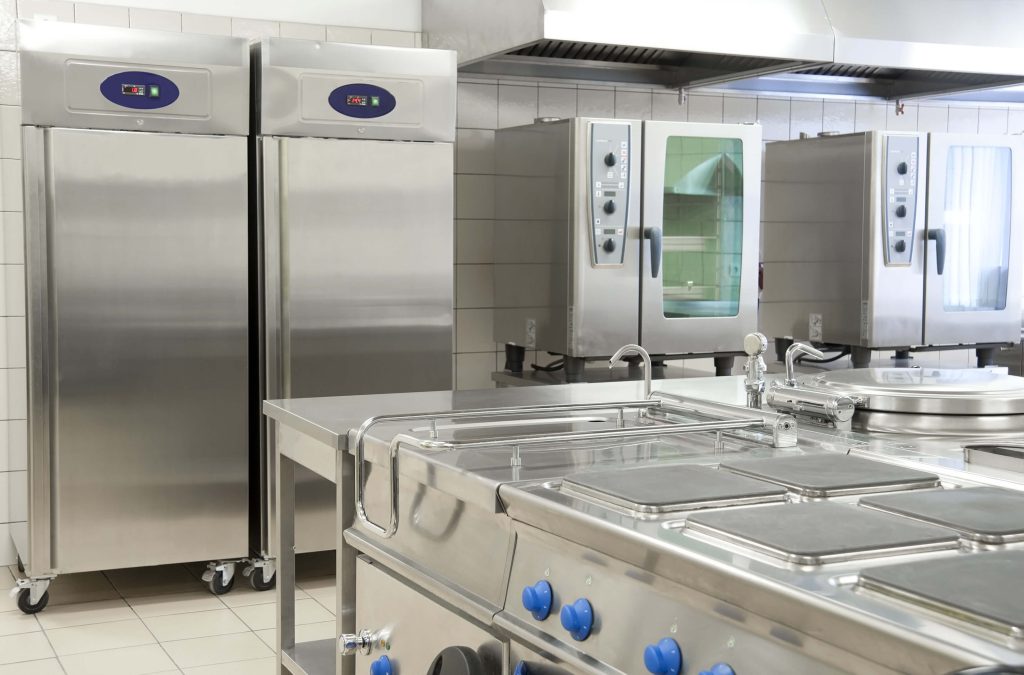 Commercial Appliance Repair Service
Oceanside Appliance Repair Service Center is an official service provider and a reliable partner of many commercial organizations and industrial enterprises. For 20 years we have been providing professional services for the repairs of failed technical devices and maintaining equipment and household appliances. The accumulated experience, high qualification of employees, and the use of innovative methods of repair make it possible to provide organizations with efficient and prompt services in such locations as Vista, Carlsbad, San Marcos, Escondido, Encinitas, Fallbrook, Bonsall, and Oceanside commercial appliance repair service.
We Are Glad to Cooperate with Each Company
For many years we have proven ourselves from the best side and have gained a high reputation among customers. Among our regular customers, there are large San Diego County organizations. We are glad to offer repair and maintenance services provided by an experienced craftsman. We provide services to enterprises from different industries including shops, offices, restaurants, industrial plants, factories, commercial firms, restaurants, cafes, kindergartens, schools, etc.
Every piece of equipment needs to be maintained. Industrial freezers installed in the shops of a food processing plant or store require no less careful attention than household refrigerators located in the offices of many companies. It is not only about the freshness of products but, first of all, about the safety of people. Therefore, we take a responsible approach to the maintenance of commercial appliances.
What do we offer:
• maintenance of refrigerators and freezers;
• washing machines, dryers, and dishwashers installation;
• maintenance of electric and gas stoves, and microwave ovens;
• air conditioners, humidifiers, thermometers, scales Installation;
• vacuum cleaners, office equipment repairs;
• ice coolers and wine coolers repairs and maintenance.
Why is it worth entrusting Commercial Appliance Repair Service to us?
Today, in any office, reception, or public place, many sophisticated technical devices are installed, designed to facilitate the production process and ensure maximum comfort for employees at the workplace. But any equipment can fail, which threatens with non-fulfillment of an urgent order, loss of profit and reputation among customers and partners. Therefore, it is important to carry out not only the repair of already broken equipment but also regular maintenance.
• We have certified employees with extensive experience.
• We service all types of industrial and household appliances
• We promptly left to order in Vista, Carlsbad,
San Marcos
, Escondido, Encinitas, Fallbrook, Bonsall, and Oceanside.
• We work without weekends and holidays.
• Attractive prices will delight customers.
• We conclude an official contract and provide a long-term guarantee.
You need to contact equipment
repair specialists not when the refrigerator
does not freeze anymore. It is easier to prevent problems than to eliminate their consequences, therefore, more and more municipal and commercial enterprises are realizing the benefits of long-term cooperation. Wise leaders understand that regular maintenance by professionals guarantees to avoid force majeure and increase business success!
You can ask for free advice from Oceanside Appliance Repair Service Center experts. For this, you just need to call us or leave a request on our website.
Our specialist carries out repairs, works carefully in the process, so as not to leave behind any traces of equipment repairs, and not to spoil the appearance. After the repair is completed, our company will back it up with a 90-day labor warranty. If you encounter the same problem during the warranty period, rest assured we will return to get an appliance back up to perfectly working condition.
$30 OFF ON FIRST TIME SERVICING
Frequently asked questions
What if I have a complex repair of equipment?
Our specialist will come to your home, conduct diagnostics and offer solutions to the problem. And only after your consent, the repair will begin.
Do you have customer support?
Our managers will always listen carefully to you and give you initial recommendations on the malfunction of your equipment to determine the cost of repair. Call:
(442) 291-2244
Is the expert's visit free of charge?
If you order a call to the master through our website, you are guaranteed to get a free diagnosis of your device, and detection of breakage.