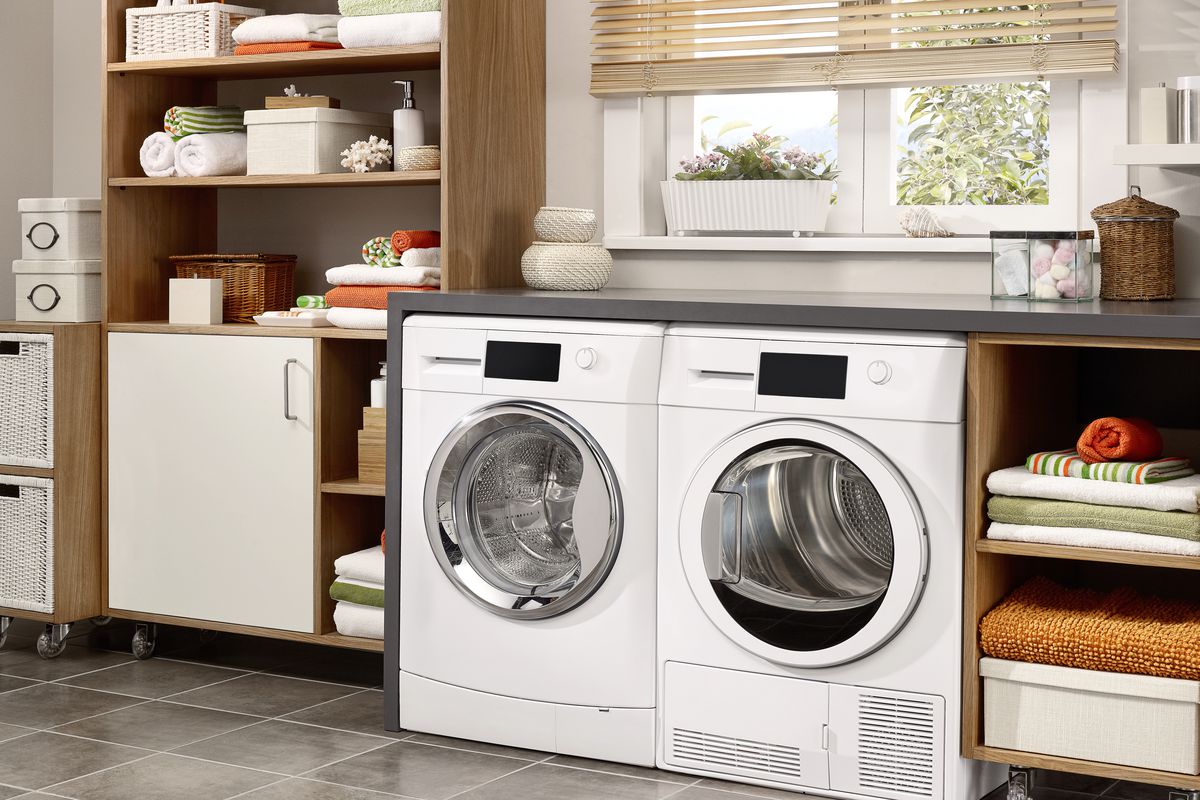 A dryer is a home appliance that saves a lot of time. Do you use one? If yes, you know how convenient it is, when you need to have your favorite clothes urgently. You wash it, and you just put it to dry. In less than a half of an hour, you might get it ready to wear. That is very convenient. But what should you do if your dryer breaks down or shows some signs of a malfunction? Oceanside Appliance Repair Service Center knows the solution. Just call us, and our specialists will repair your dryer as soon as possible. Oceanside Appliance Repair Service Center technicians are highly professional, and their high-quality services are available in Oceanside, San Marcos, Escondido, Fallbrook, Bonsall, Carlsbad, Encinitas, and Vista dryer repair service.
If you use a dryer purchased in a different location or even a different country, do not worry. We handle all dryer models, from all places. If you have a rare brand or series, it is not an obstacle for our specialists. They know everything about all dryer brands and models. That's why they can fix anything.
If your dryer doesn't dry. You throw your clothes inside, it starts making sounds as if it worked. But you return after a while to find out that nothing happened: your clothes are just the same wet as if they had just come out of the washing machine. What should you do if the drum doesn't rotate, or if the motor doesn't start? The best solution for you is to call the Dryer Repair in San Diego County. Our specialists know everything about clothes dryers. They will replace worn-out parts with the original ones or their analogs. They will check all possible issues and will provide you with valuable recommendations on the care for your dryer.
Reasonable prices, guarantee for the most repair services, and fast and reliable service will surprise you pleasantly. Just place your order on the Oceanside Appliance Repair Service Center website or call us, and our technician will pass by your place as soon as possible. 95% of our orders are handled on the same day. It means that if your dryer breaks down in the morning, in the evening you can get it fixed and running. However, our specialist may pass by to solve the issue in the early morning the next day. We are aware that there are situations when an urgent solution is needed. If this is something that happens to you, indicate it in your request, and our technician will be by you asap. That costs more, but you know what you are paying for.
If your dryer gets too hot, doesn't work at all, or makes unusual or too loud noises do not delay. There are minor issues that could be fixed within some minutes. But if you delay, these minor issues might develop into serious problems. Call Oceanside Appliance Repair Service Center and request help. We accept orders 24/7. The Local Dryer Repair Service provided by our company is one of the best options.
Oceanside Appliance Repair Service Center is a leading company providing dryer repair in San Diego County, and there is a reason for that. Our technicians are highly professional and super friendly. Our service is fast and reliable, and our prices are reasonable. Our clients are happy with our services. They recommend Oceanside Appliance Repair Service Center to their friends and family members, and this is the best proof for us that we do the right thing.
Our specialist carries out repairs, works carefully in the process, so as not to leave behind any traces of equipment repairs, and not to spoil the appearance. After the repair is completed, our company will back it up with a 90-day labor warranty. If you encounter the same problem during the warranty period, rest assured we will return to get an appliance back up to perfectly working condition.
$30 OFF ON FIRST TIME SERVICING
Frequently asked questions
What if I have a complex repair of equipment?
Our specialist will come to your home, conduct diagnostics and offer solutions to the problem. And only after your consent, the repair will begin.
Do you have customer support?
Our managers will always listen carefully to you and give you initial recommendations on the malfunction of your equipment to determine the cost of repair. Call:
(442) 291-2244
Is the expert's visit free of charge?
If you order a call to the master through our website, you are guaranteed to get a free diagnosis of your device, and detection of breakage.