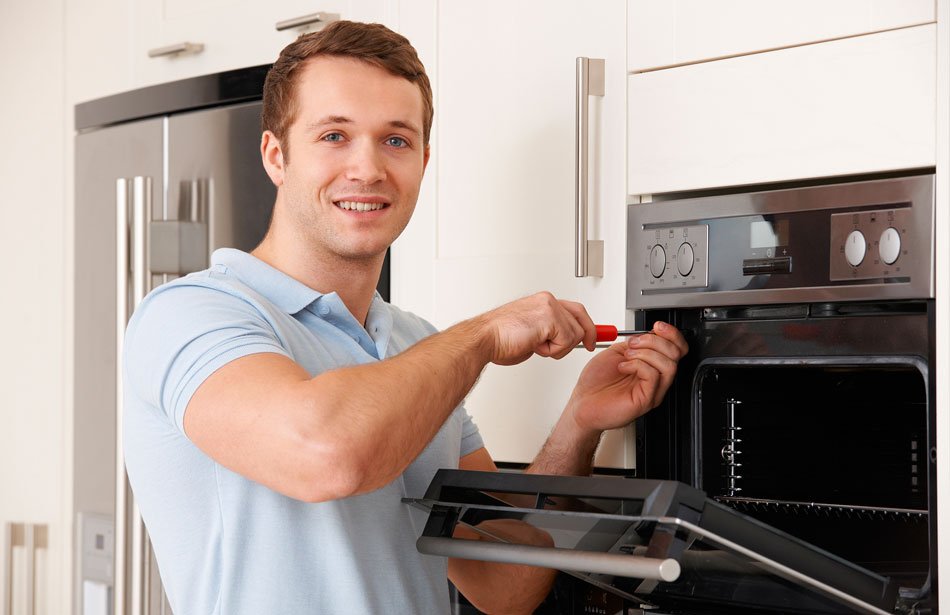 An oven is nowadays a thing without which we cannot imagine our lives. Cooking fresh food whenever you need it, warming it up – doesn't it sound like something really great? Yes, it does. But in most cases, we don't realize how nice it is, until our oven breaks down. And then, we have to do something. We have to look for a reliable technician, who will provide not only fast but high-quality service. And here is when Oceanside Appliance Repair Service Center comes to help in Oceanside, Carlsbad, Vista, San Marcos, Bonsall, Encinitas, Fallbrook, and Escondido oven repair service.
You should call the local oven repair as soon as you notice something strange in the operation of your oven. Does it heat up too slowly or too fast? Does the heating element or the baking element not heat? Or maybe you cannot control the heating process? If your oven doesn't cook evenly, it is not fine, either. The best option is to call a specialist immediately. Our technicians can fix minor as well as major issues with your oven. Even if your oven is so rare that another such model can be hardly found around, our specialists know how to handle it.
If a problem occurs with an electric oven, it is rather unpleasant. But when there are issues with a gas oven, it might be even dangerous. That's why, if you suspect leaking or any other malfunction, do not delay. Place an order by calling Oceanside Appliance Repair Service Center or just fill in the order form online. We know that it is important for you to have your item functioning properly. That is why our specialists handle 95% of all requests on the same day. Sometimes, you can get the service in the early morning of the same day. 
An oven is a special item. If an emergency happens, it should be handled instantly. That is why, whenever you need urgent service, place an order and indicate it. We will prioritize your order, and our specialist will come to your place asap. It is more expensive than ordinary local oven repair services, but you will have your item fixed really fast. If you want an efficient and fast oven repair in San Diego County, just let us know.
We accept orders day and night, to make sure we provide the most efficient service. So, even if you order the service late at night, you will get it within the indicated time. But what should you do if your oven broke down at the weekend or during a vacation period? Call Oceanside Appliance Repair Service Center. Our technicians will come to fix your oven as soon as possible. They know that emergencies happen when nobody is expecting to get them. 
Our clients know that they can always rely on us. Whether they need quality help in the night-time or during vacations, or on an ordinary day, they can always call Oceanside Appliance Repair Service Center. Our specialists will arrive as soon as possible, but definitely faster than technicians from any other service provider. For a fair price, our clients get their ovens repaired with the original spare parts or their best analogs. Moreover, they get it done fast and with a guarantee. We are happy if our clients are happy.
Our specialist carries out repairs, works carefully in the process, so as not to leave behind any traces of equipment repairs, and not to spoil the appearance. After the repair is completed, our company will back it up with a 90-day labor warranty. If you encounter the same problem during the warranty period, rest assured we will return to get an appliance back up to perfectly working condition.
$30 OFF ON FIRST TIME SERVICING
Frequently asked questions
What if I have a complex repair of equipment?
Our specialist will come to your home, conduct diagnostics and offer solutions to the problem. And only after your consent, the repair will begin.
Do you have customer support?
Our managers will always listen carefully to you and give you initial recommendations on the malfunction of your equipment to determine the cost of repair. Call:
(442) 291-2244
Is the expert's visit free of charge?
If you order a call to the master through our website, you are guaranteed to get a free diagnosis of your device, and detection of breakage.