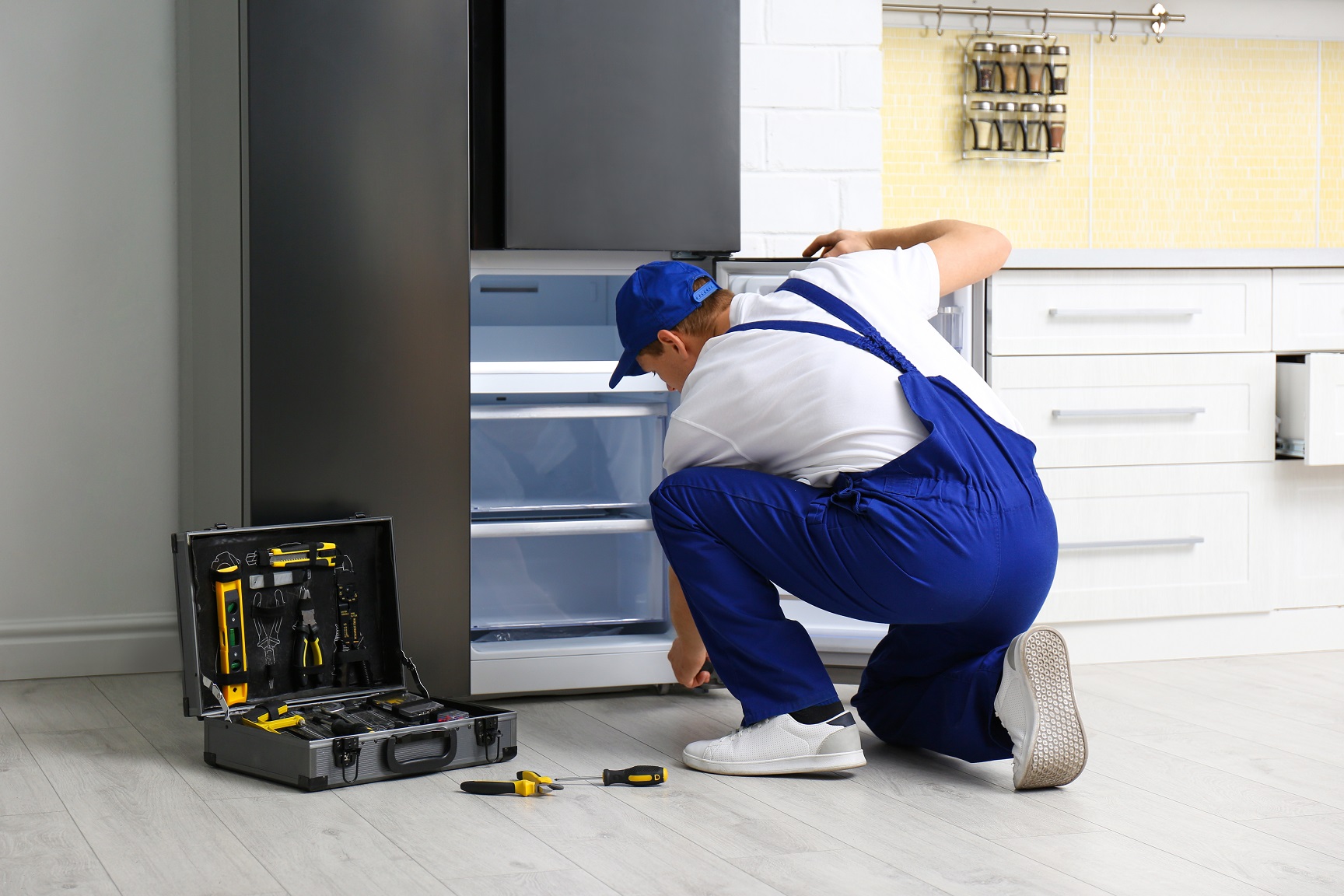 Technology has significantly changed the way people live. There is no doubt that a freezer and a fridge are those technological achievements that have made a great influence on our lifestyle. You don't have to buy food every day. You can just freeze your favorite products and use them whenever you want. And what about long winters in those areas where this season means lots of snow and ice? Fresh fruit and berries were either not available or imported. Now, all has changed. You can freeze your favorite fruit, berries, and even some veggies, and use them in winter. That sounds just great. But what a problem arises if your freezer stops working properly. In such cases, just call Oceanside Appliance Repair Service Center technicians in such areas as Bonsall, Oceanside, Vista, Escondido, Encinitas, Carlsbad, Fallbrook, and San Marcos freezer repair service.
What would you do if the item started leaking? What if your freezer stops freezing or runs constantly? If you encounter any issues, such as clicking sounds, excessive noise emission, or leakages, don't hesitate to call us. At Oceanside Appliance Repair Service Center, we have selected the best technician to work for us. They were trained to fix the rarest freezers. They can return your freezer to life even if you doubt it. 
If you see that the coils of your freezer are frozen, if its indicator light doesn't turn on, if the door doesn't close, if your item runs constantly or doesn't turn on, place an order and request the most reliable local freezer repair services. Our technicians use only original parts or their recommended analogs for the maintenance of your kitchen equipment. That's why it will work as if nothing has happened to it. We are so confident in the quality of the service that our specialists provide, that we give a guarantee on most of the jobs performed by our technicians.
You can get all these advantages if you place an order with Oceanside Appliance Repair Service Center. You can do it either by phone or online. In 95% of cases, our technicians can provide the repairing services on the same day when an order was placed. In rare cases, you will have to wait till the morning of the next day. But it never takes too long. Freezer repair in San Diego County has never been so efficient. 
Even if your freezer denies working at night, you can count on our technicians. They are ready to come to help at any moment. Moreover, we accept your requests when other people have rest: at the weekends and bank holidays. It will take just a couple of hours till you get your freezer working like a new one. If a couple of hours doesn't sound good for you, you can place an emergency order. Of course, it will cost you more, but our technician will be at your place working on the issue with your freezer within the shortest period after your order has been placed. 
Our clients know that they count on us at any time. They recommend Oceanside Appliance Repair Service Center to their friends and family members, that's why we constantly take leading positions in the market. We appreciate their trust and their confidence and we are eager to provide the best and the most efficient repair services ever.
Our specialist carries out repairs, works carefully in the process, so as not to leave behind any traces of equipment repairs, and not to spoil the appearance. After the repair is completed, our company will back it up with a 90-day labor warranty. If you encounter the same problem during the warranty period, rest assured we will return to get an appliance back up to perfectly working condition.
$30 OFF ON FIRST TIME SERVICING
Frequently asked questions
What if I have a complex repair of equipment?
Our specialist will come to your home, conduct diagnostics and offer solutions to the problem. And only after your consent, the repair will begin.
Do you have customer support?
Our managers will always listen carefully to you and give you initial recommendations on the malfunction of your equipment to determine the cost of repair. Call:
(442) 291-2244
Is the expert's visit free of charge?
If you order a call to the master through our website, you are guaranteed to get a free diagnosis of your device, and detection of breakage.