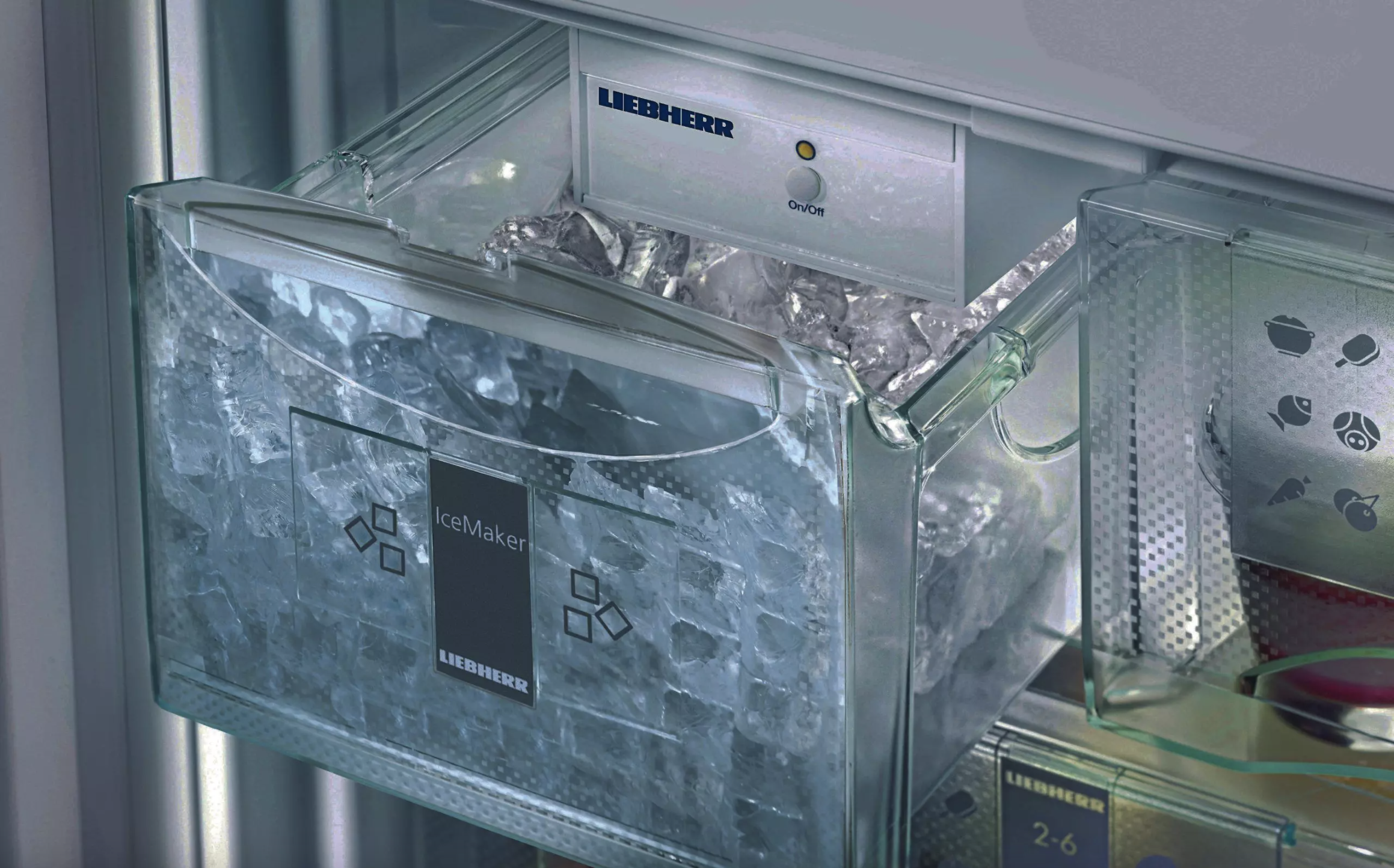 We should agree that not all domestic items are of similar importance. But if you buy one, you definitely need it. Not everybody would spend money on purchasing an ice maker, however, if you bought it, there must be a reason for it. In hot weather, it is just so nice to get a drink with cubes of ice in it. But an ice-maker is good not only for hot weather. Some products are tested when they are cold. Some things need to be chilled down to keep them fresh. And if this amazing item breaks, you might feel just helpless. What should you do in such a case? Call a technician from Oceanside Appliance Repair Service Center in Vista, Oceanside, San Marcos, Bonsall, Carlsbad, Encinitas, Fallbrook, and Escondido ice maker repair service.
If your ice maker does not make ice, if it stops in the middle of the cycle, or if it doesn't stop at all, call a professional and request maintenance or even repairing, depending on the situation. Our technicians not only know everything about ice makers. They are trained constantly to get to know everything, even the most advanced models. That's why, even if you have a rare ice maker model or brand, you can be assured that you will get them again, in perfect working condition.
If your ice-making machine is frozen, or if it makes ice but doesn't eject it, call your local ice maker repair services provider, Oceanside Appliance Repair Service Center. Our technicians will come to fix the issue within a couple of hours, as soon as there is somebody available. Usually, we are ready with 95% of requests on the same day, and only the latest ones we might leave for the next morning. We accept orders 24/7 because we know that unpleasant situations might happen when you do not expect them. That's why an ice maker repair in San Diego County is always there. 
You might have serious reasons to want your ice maker to be repaired immediately. For example, you might be getting ready for a party, and your ice making machine just stopped working or started behaving in a very strange way. No problem at all, just indicate it in your order and pay the urgency fee. Our technician will be at the provided address within the shortest time and will start working immediately to eliminate the issue. 
If you are afraid that the service provider might not use original parts but their cheap replacement, call Oceanside Appliance Repair Service Center to order your ice maker maintenance or repair. Our specialists use only original parts or their analogs recommended by the ice-maker manufacturer. That's why we are confident in the quality of services that we provide. 
Our clients are confident in our service quality, as well. They not only order the repair of their appliances from Oceanside Appliance Repair Service Center but they recommend our company to their close people. we, in turn, are always happy to offer fair prices and a guarantee for the majority of services provided by our specialists.
Our specialist carries out repairs, works carefully in the process, so as not to leave behind any traces of equipment repairs, and not to spoil the appearance. After the repair is completed, our company will back it up with a 90-day labor warranty. If you encounter the same problem during the warranty period, rest assured we will return to get an appliance back up to perfectly working condition.
$30 OFF ON FIRST TIME SERVICING
Frequently asked questions
What if I have a complex repair of equipment?
Our specialist will come to your home, conduct diagnostics and offer solutions to the problem. And only after your consent, the repair will begin.
Do you have customer support?
Our managers will always listen carefully to you and give you initial recommendations on the malfunction of your equipment to determine the cost of repair. Call:
(442) 291-2244
Is the expert's visit free of charge?
If you order a call to the master through our website, you are guaranteed to get a free diagnosis of your device, and detection of breakage.